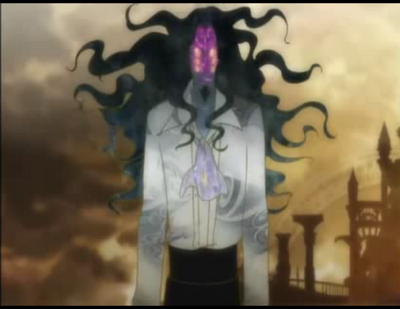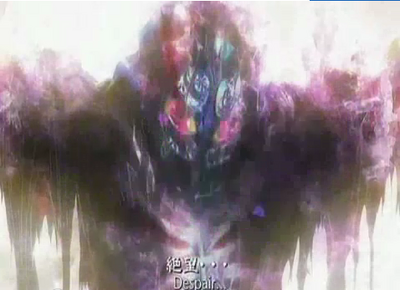 Gankutsuou
, along with
The Count of Monte Cristo
himself, are the main antagonists of Gankutsuou: The Count of Monte Cristo. He is the demonic presence dubbed 'King of the Cave' that dwells within The Count, and is the driving force behind his revenge plot throughout the series.
Role in the Story
Edit
The demon's origins are tied to the Chateau d'If where Edmond Dantes was imprisoned falsely, as he was calling out for death but gained Gankutsuou's power and drive and helped him to escape.
Personality
Edit
Appearance
Edit
Gankutsuou is suppressed by a special drug, but fully manifests near the end of the series as a triple set of dual colored eyes that run down the greater length of the Count's face.
However, before this, Gankutsuou greatly resembled a purple-black humanoid alien corpse that was chained and crucified in a large white space.
Community content is available under
CC-BY-SA
unless otherwise noted.